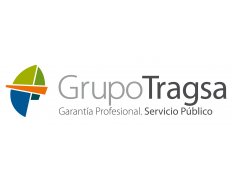 Member
Tragsatec - Tecnologias Y Servicios Agrarios S.a.
Member
About
Established in 1989 as subsidiary company of the parent company Tragsa, Tragsatec is an innovative company for the development of engineering and leader in avant-garde technology.
Tragsatec carries out engineering, consultancy and technical support activities in terms of agriculture, forests and rural, environmental and marine development, both with studies and projects and technical services.
Tragsatec relies on a solid computer support for the execution of its works, which uses state-of-the-art technical resources, including the use of tools in the field of Geographic Information Systems, Web development on the market leading technologies, to support the Administration's management, production, management and exploitation of national agricultural and environmental data bases, as well as the incorporation of emerging technologies thanks to a determined R&D&I policy.