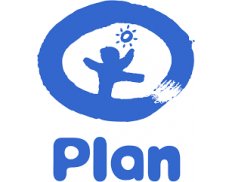 Plan international Colombia
Details
Legal residence:
Colombia
Sectors:
Advocacy, Civil Society & NGOs, Democratization, Education, Gender, Human Rights, Humanitarian Aid & Emergency, Migration, Rural Development, Training, Water & Sanitation, Youth
Nr. of employees:
201-500
Other offices:
Fiji, Lebanon, Sri Lanka, Liberia, Italy, Mali, South Sudan, Zambia, Jordan, Togo, Nigeria, Japan, Ethiopia, Nepal, Mozambique, Benin, Malawi, France, Egypt, Central African Republic, Hong Kong, Rwanda, Burkina Faso, Guinea-Bissau, Myanmar, Zimbabwe, Ghana, Pakistan, Philippines, Guinea, Vietnam, Paraguay, Honduras, Peru, El Salvador, Nicaragua, Guatemala, Ecuador, Brazil, Bolivia, Dominican Republic, Indonesia, Bangladesh, India, Spain, Ireland, Cambodia, Uganda, Niger, Kenya, Haiti, Canada, Cameroon, Sierra Leone, Belgium, Finland, Sweden, Germany, Australia, UK
About
Plan International Colombia is ensuring that children, adolescents and youth are recognised as citizens in different social environments.
In Colombia, young people generally do not have much information about their rights and are rarely given the opportunity to develop leadership skills.
We want to ensure that young people, especially Afro-Colombians and other vulnerable or marginalised groups, participate more in decision-making and are able to become more actively involved in youth organizations and networks.