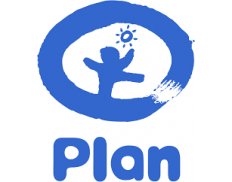 Member
Plan international (Peru)
Member
Details
Types:
Consulting Organization
Sectors:
Civil Society & NGOs, Disaster Reduction , Education, Health, Inst. Devt. & Cap. building, SME & Private Sector, Youth
Other offices:
Fiji, Lebanon, Sri Lanka, Liberia, Italy, Mali, South Sudan, Zambia, Jordan, Togo, Nigeria, Japan, Ethiopia, Nepal, Mozambique, Benin, Malawi, France, Egypt, Central African Republic, Hong Kong, Rwanda, Burkina Faso, Guinea-Bissau, Myanmar, Zimbabwe, Ghana, Pakistan, Philippines, Guinea, Vietnam, Paraguay, Honduras, El Salvador, Colombia, Nicaragua, Guatemala, Ecuador, Brazil, Bolivia, Dominican Republic, Indonesia, Bangladesh, India, Spain, Ireland, Cambodia, Uganda, Niger, Kenya, Haiti, Canada, Cameroon, Sierra Leone, Belgium, Finland, Sweden, Germany, Australia, UK
About
Plan International Peru is using its expertise to ensure the integrated development of children and adolescents from their birth to five years of age, concentrating particularly on those who live in conditions of poverty and extreme poverty, in the areas where we work.
Plan International Peru has a strong, highly skilled disasters team, and we focus on expanding the skills of children, adolescents, young people, communities, schools, and authorities to ensure disaster risk reduction and protection for all children in emergencies.
Plan forms strong partnerships to ensure a second-to-none disaster preparedness strategy, preparing state organisations and civil society just as much as the community members themselves.