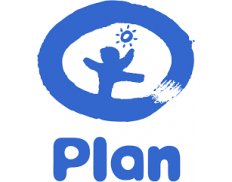 Member
Plan international (Honduras)
Member
Details
Legal residence:
Honduras
Sectors:
Civil Society & NGOs, Education, Inst. Devt. & Cap. building, Youth
Other offices:
Fiji, Lebanon, Sri Lanka, Liberia, Italy, Mali, South Sudan, Zambia, Jordan, Togo, Nigeria, Japan, Ethiopia, Nepal, Mozambique, Benin, Malawi, France, Egypt, Central African Republic, Hong Kong, Rwanda, Burkina Faso, Guinea-Bissau, Myanmar, Zimbabwe, Ghana, Pakistan, Philippines, Guinea, Vietnam, Paraguay, Peru, El Salvador, Colombia, Nicaragua, Guatemala, Ecuador, Brazil, Bolivia, Dominican Republic, Indonesia, Bangladesh, India, Spain, Ireland, Cambodia, Uganda, Niger, Kenya, Haiti, Canada, Cameroon, Sierra Leone, Belgium, Finland, Sweden, Germany, Australia, UK
About
Plan International Honduras is committed to promoting education for all young people. We are strengthening the capacity of community organisations to promote, demand and defend the realisation of the poor, extremely poor or at-risk child's right to quality education, so that they can complete their pre-school and basic education. We have supported the creation of Municipal Education Committees (COMDE), which are legal groups within each municipality to encourage parental engagement in their children's education, and which raise funds for education.