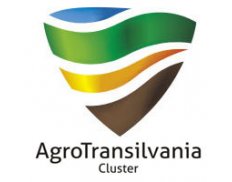 Member
AgroTransilvania Cluster
Member
Details
Types:
Consulting Organization
Sectors:
Agriculture, Industry, Commerce & Services
About
AgroTransilvania Cluster is a professional association of 56 members in field of agri-food (including input suppliers, farmer associations, processors, 2 universities, 4 research institutes, 1 commercial bank, 1 television, 2 consulting companies, 2 local/regional authorities, distributors, catalyzing institutions.) The mission for whom the management team AgroTransilvania Cluster has been mandated by the General Assembly of Shareholders is to become an Integrator Pole of Research, Innovation, Technology Transfer and Sustainable Development of the Transylvanian agribusiness sector (supporting sustainable competitiveness of the agribusiness sector).
The mission of the Agro-Food-Ind Napoca Cluster is to promote cooperation and cooperation between business entities, the agro-industrial sector, academia and research, as well as encouraging the competitive restructuring of the sector and ensuring participation in multiple national, international. In this respect, members of the "Agro-Food-Ind. Napoca Cluster" Association decided to join in supporting the development of the agro-industrial sector with the declared aim of supporting the increase of the competitiveness of the association, as well as of each individual member, on the national market , but also international.