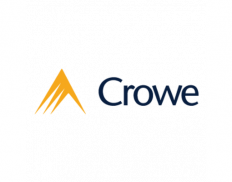 Details
Legal residence:
Tajikistan
Types:
Consulting Organization
Funding agencies:
ADB, FCDO, EBRD, EC, KFW, SIDA, UNDP, USAID, WB, GIZ, OSCE, UN, SDC, UNICEF, FAO, UNHCR, JICA, Global Fund, IOM
Sectors:
Audit, Banking, Environment & NRM, Finance & Accounting, Human Resources, Human Rights, Information & Communication Technology, Justice Reform, Law, Macro-Econ. & Public Finance, Marketing, Micro-finance, Procurement, Public Administration, Risk Management (incl. insurance), SME & Private Sector
About
LLC Crowe - ACG (Approach Consulting Group) was founded in 2007 and is part of a global audit and consulting network, which is amongst the world's largest top ten auditing firms.
Crowe - ACG offices are located in Tajikistan (Dushanbe) and Kyrgyzstan (Bishkek), where they are represented by separate professional structures:
Crowe – ACG – audit and related services;
Crowe Legal Advisory – Legal and tax consultancy
Our high qualifications combined with first-class services are confirmed by many years of American, European, Asian and Central Asian experience in providing professional services to numerous clients working in various sectors of the economy.