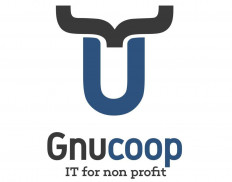 Member
Details
Types:
Consulting Organization
Sectors:
Information & Communication Technology
About
Gnucoop started in 2006 as a small group of free-lance IT professionals with the idea that free software and technologies have great economical and technical advantages and they can provide very useful tools to achieve Companies/Institutions/NGOs/Research Institutes/Aid Agencies' objectives.
In 2012, we officially founded the Gnucoop Soc. Coop. , in order to institutionalize our position and provide a more comprehensive and recognized expertise and support to our clients, particularly to non profit institutions. Our applications/projects provide technical support and tools for those NGOs, Institutions and Agencies that are currently working towards the achievement of the MDGs and later to the post-2015 development agenda.