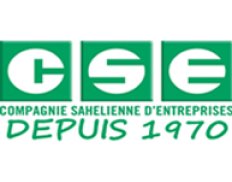 Member
CSE - Groupement (Compagnie Sahélienne d'Entreprises)
Member
General
Partners/Competitors
•

185
General
Partners/Competitors
•
185
Details
Funding agencies:
AfDB, EC, EIB, MCC, WB, AFD, ISDB, JICA, UNFCCC
Sectors:
Civil Engineering, Roads & Bridges
About
Compagnie Sahélienne d'Entreprises (CSE), headquartered in Dakar, Senegal, has been providing high quality construction services for the past 40 years. It specialises in public works buildings, embankments, roads, and sewerage and drainage systems, and it has completed projects in Senegal, Mali, Cameroun, Gambia, Burkina Faso, Niger, Guinea and Sierra Leone, where it has been operating since 1984. CSE has often partnered with the Sierra Leone Roads Authority (SLRA) and with International Funding Agencies.