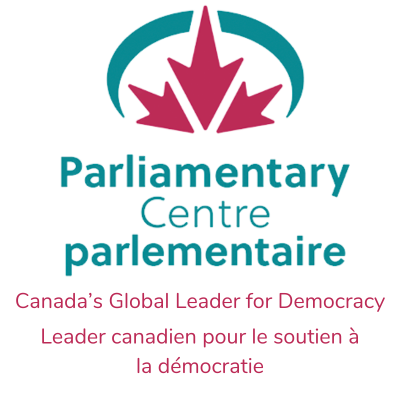 Details
Funding agencies:
GA Canada, EC, WB, US DoS
Sectors:
Advocacy, Anti-Corruption, Civil Society & NGOs, Conflict, Decentralization & Local Development, Democratization, Gender, Human Rights, Inst. Devt. & Cap. building, Justice Reform, Law, Public Administration, Training
About
Founded in 1968, the Parliamentary Centre is one of the leading and longest serving non-governmental, non-partisan organizations dedicated to the strengthening of parliamentary democracy in Canada and around the world. We are a Canadian not-for-profit, non-partisan organization.
The Parliamentary Centre has supported over 120 legislatures at the regional, national, and sub-national levels across 70 countries, and counting. Through more than 300 uniquely tailored projects, we have developed innovative tools and services to promote stable, long-term governance and stronger societies.
We believe that all citizens have a right to participate meaningfully through democracy, and that effective parliaments are crucial to governance and sustainable development. We're committed to continuous learning and providing support that respects the historical, cultural and political uniqueness of countries while fostering greater transparency and accountability in government.