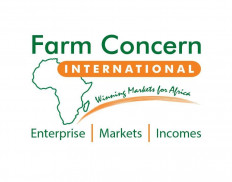 FCI - Farm Concern International
Details
Funding agencies:
EC, Other
Sectors:
Agriculture, Gender, Marketing, Rural Development, SME & Private Sector, Trade
About
Farm Concern International (FCI), is a highly specialized Africa-wide Agri-Market Development Agency and a leading strategic direct implementing partner in Africa with a focus on; profitable smallholder commercialization, aggregation,value chain analysis, market access, trade development and private sector alliances for sustainable rural economic growth. As a Hybrid Organization, FCI has a unique multi-dimensional institutional framework based on a blend of selected best practices from the private sector and screened best practices from development organizations; this mix forms the most fundamental architectural pillars of the FCI's hybrid identity.
The Commercial Village Model; developed and upgraded by FCI over a period of 12 years, is an innovative smallholder commercialization business model for market access and villages end-link delivery partnership implementation approach inclusive of socioeconomic concept. The model has been experientially applied in 8 countries with 132 partners and currently being rolled out across Africa for scale-up in multiple regional agricultural development initiatives and impact investments. The model has generated statistical evidence on smallholder commercialization and market access as an emerging tested vehicle for enterprise profitability and stabilized incomes.