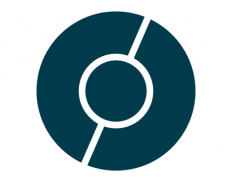 Details
Types:
Consulting Organization
Sectors:
Agriculture, Energy, Finance & Accounting, Fundraising, Grants & Grant Schemes, Health, Logistics, Procurement, Public Administration, Training
Other offices:
Angola, South Sudan, Netherlands, Turkey, Guyana, Ukraine, Georgia, Singapore, Philippines, Kyrgyzstan, Japan, Iraq, Bangladesh, Afghanistan, Sierra Leone, Cote d'Ivoire, Mozambique, Uganda, Malawi, Ethiopia, Zambia, Nigeria, USA, Ghana, Zimbabwe, India, USA, UK, Kenya
About
Crown Agents works with leaders to accelerate self-sufficiency and prosperity. We offer supply chain, fund management, programme design and evaluation, training, institutional efficiency and revenue generation expertise. We do this across health, humanitarian, stabilisation, governance and public administration, prosperity and renewable energy.
Since 1992 Crown Agents has provided consultancy, supply chain and financial services to the health, agriculture, public finance, infrastructure, energy and nuclear safety sectors in Russia and the CIS. We have partnered with international donors including the European Commission and the governments of Japan and the United Kingdom on multiple projects including the dismantling of nuclear submarines, building capacity in nuclear decommissioning and launching a new storage facility for spent nuclear fuel.