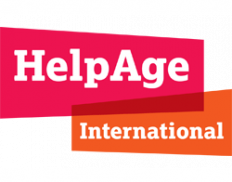 Member
HelpAge International Kenya
Member
Details
Sectors:
Advocacy, Health, Human Rights, Humanitarian Aid & Emergency
Other offices:
USA, Pakistan, Bangladesh, Moldova, Vietnam, Myanmar, China, Cambodia, South Africa, Tanzania, Mozambique, Ethiopia, Thailand, Germany, UK
About
HelpAge International helps older people claim their rights, challenge discrimination and overcome poverty, so that they can lead dignified, secure, active and healthy lives. Our work is strengthened through our global network of like-minded organisations – the only one of its kind in the world.
We at HelpAge International are providing money to older people who are at risk of going hungry across four counties in northern Kenya so that they can afford to feed themselves and their families.
Through outreach clinics we aim to boost older people's access to medical services and we strive to reduce diseases and illnesses common in older age through education and prevention campaigns. We advocate for HIV and AIDS policies and programmes to be responsive to the needs of older people.