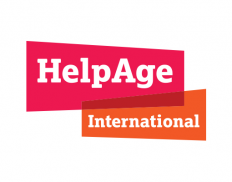 Member
HelpAge International Tanzania
Member
Details
Legal residence:
Tanzania
Funding agencies:
FCDO, Other
Sectors:
Advocacy, Civil Society & NGOs, Health, Human Rights, Humanitarian Aid & Emergency, Social Development
Other offices:
USA, Pakistan, Bangladesh, Moldova, Vietnam, Myanmar, China, Cambodia, South Africa, Mozambique, Kenya, Ethiopia, Thailand, Germany, UK
About
HelpAge International helps older people claim their rights, challenge discrimination and overcome poverty, so that they can lead dignified, secure, active and healthy lives. Our work is strengthened through our global network of like-minded organisations – the only one of its kind in the world.
We work to secure older people's incomes across Tanzania through campaigning for and implementing sustainable social protection programmes. We lobbied the Zanzibar Government to introduce a universal pension for all people aged 70 and over, and continue to campaign for a similar scheme on the mainland. We have helped ensure more than 620,000 older people get a regular income from the Tanzania Social Action Fund, which targets the most vulnerable people.
We are support thousands of public health facilities to deliver age-friendly health services that ensure older people's wellbeing and dignity across Tanzania. We lobby the Government to integrate geriatric care into the nurse training curriculum and to include older people's health and care in the national strategic healthcare plan.