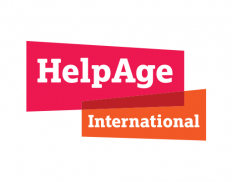 Member
HelpAge International Vietnam
Member
Details
Sectors:
Advocacy, Civil Society & NGOs, Health, Human Rights, Humanitarian Aid & Emergency
Other offices:
USA, Pakistan, Bangladesh, Moldova, Myanmar, China, Cambodia, South Africa, Tanzania, Mozambique, Kenya, Ethiopia, Thailand, Germany, UK
About
HelpAge International helps older people claim their rights, challenge discrimination and overcome poverty, so that they can lead dignified, secure, active and healthy lives. Our work is strengthened through our global network of like-minded organisations – the only one of its kind in the world.
Even though Vietnam's medical system has improved in recent decades, it's not yet effective and affordable enough to adequately meet older people's needs. To tackle this, HelpAge International promotes healthy, active living and builds strong, community-based care systems to improve older people's physical and mental wellbeing. We do this through intergenerational self-help clubs where older people can access health checkups, get help to generate an income, find out information on their rights and build social networks. The clubs organises training on self-care and first aid for both club members and the wider community, and provides outreach homecare support services twice a week to those who need it, such as the bed-bound and disabled.