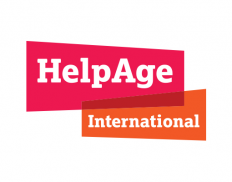 Member
HelpAge International Moldova
Member
Details
Sectors:
Advocacy, Civil Society & NGOs, Health, Human Rights, Humanitarian Aid & Emergency
Other offices:
USA, Pakistan, Bangladesh, Vietnam, Myanmar, China, Cambodia, South Africa, Tanzania, Mozambique, Kenya, Ethiopia, Thailand, Germany, UK
About
HelpAge International helps older people claim their rights, challenge discrimination and overcome poverty, so that they can lead dignified, secure, active and healthy lives. Our work is strengthened through our global network of like-minded organisations – the only one of its kind in the world.
We engage with the Government to improve Moldova's pension policy, and that older people understand what they are entitled to. Through public awareness campaigns across the country, we reach out to older people across all districts of Moldova through TV, radio and brochures.
We promote active ageing throughout Moldova, supporting older people to live independent, healthy and secure lives. We arrange groups that visit older people at home and support their participation in social activities in the community, such as doing handicraft, playing sports and learning how to use computers. Older people's health is managed and monitored through volunteer groups and regular medical testing. We help older people to improve their diets through grants for raising animals, growing vegetables and keeping bees. This also can provide an income to cover other household expenses and medication.