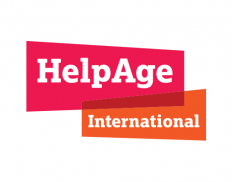 Member
HelpAge International Bangladesh
Member
Details
Legal residence:
Bangladesh
Sectors:
Advocacy, Civil Society & NGOs, Health, Human Rights, Humanitarian Aid & Emergency
About
HelpAge International helps older people claim their rights, challenge discrimination and overcome poverty, so that they can lead dignified, secure, active and healthy lives. Our work is strengthened through our global network of like-minded organisations – the only one of its kind in the world.
Working with communities at risk of natural disasters, we build the resilience of older people and their families by reducing the impact of cyclones and heat waves and supporting people as they recover. We help put in place early warning systems to give people time to reach safety and develop effective evacuation plans to initiate once the alarm has sounded, ensuring any vulnerable person is not left behind in any danger.
Our health work in Bangladesh focuses on improving care for older people. We train parents, carers, midwives, nurses, doctors and community health workers in treating conditions that impact older people. We're also helping to improve local health infrastructure and referral systems so that older people can get better care faster.