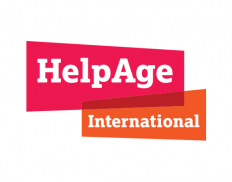 Member
HelpAge International Pakistan
Member
Details
Legal residence:
Pakistan
Sectors:
Advocacy, Civil Society & NGOs, Health, Human Rights, Humanitarian Aid & Emergency
Other offices:
USA, Bangladesh, Moldova, Vietnam, Myanmar, China, Cambodia, South Africa, Tanzania, Mozambique, Kenya, Ethiopia, Thailand, Germany, UK
About
HelpAge International helps older people claim their rights, challenge discrimination and overcome poverty, so that they can lead dignified, secure, active and healthy lives. Our work is strengthened through our global network of like-minded organisations – the only one of its kind in the world.
We advocate for better inclusion of older people in social protection policies and programmes in Pakistan, and encourage the country's financial sector to better support older women and men's livelihoods.
We give older people access to small amounts of money at low interest rates to help them develop small businesses, as well as provide older women and men with training and guidance on how to base their enterprise out of their home. This helps to increase their income and ensure they and their families have food on their plates.
In collaboration with civil society, media, academia and older people's organisations, we campaign on the protection and promotion of older people's rights in Pakistan. This has led to three of the country's four provinces to enact new laws on older people, and we expect the final province of Punjab to join the others soon.