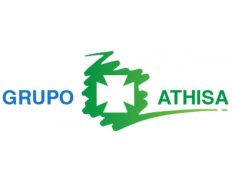 ATHISA - Andaluza de tratamientos de higiene S.A
Details
Types:
Consulting Organization
Funding agencies:
AfDB, EC, UNDP, Other, Government, UNOPS, WHO, Horizon 2020
Sectors:
Environment & NRM, Pollution & Waste Management (incl. treatment)
Nr. of employees:
201-500
About
Andaluza de Tratamientos de Higiene S.A (ATHISA) was founded in 1983. Since then, the company has grown with a specific goal: to improve citizens' quality of life by providing "healthy service" through continuous innovation.
ATHISA currently has an international presence in 3 contents and a consolidated R&D department working for preservation of the environment and public health.
The company is firmly positioned in the Healthcare Waste Management (HCWM) field, collaborating in international projects with organizations and public entities such as the World Bank and the European Union. Over the past 3 decades, ATHISA has established over 26 health care waste treatment plants in Europe, Africa and Asia.
ATHISA manages HCW at all phases and the R&D department is continuously innovating which permits the company to grow in international markets while continuing to offer quality service based on knowledge and experience.
Recruitment Overview
No information available