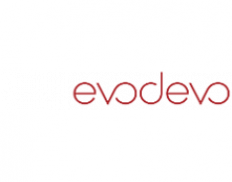 Member
Details
Types:
Consulting Organization
Funding agencies:
EC, Other
Sectors:
Information & Communication Technology, Research
About
Since 2007 Evodevo s.r.l is an innovation company specialized in Artificial Intelligence based software products. Evodevo is specialized in innovative semantic technologies, decisions support systems and GIS technologies. The founders have roots in industry and university, they have more than 20 years of working practice in multinational companies and research. They also have managed large industry and research projects (over 30M per project), even in an european context.
Evodevo provides outsourcing research and development to create new products and services, with the aim of improving the business of our partners, following the innovation process, through original marketing methods. Our main customers and partners are Telecom Italia, Matrix, Finmeccanica – Selex Service Management, Selex Elsag, Selex Sistemi Integrati, Selex Galileo, Poste Italiane group – PostelPrint and Postecom, Engineering, Agenzia Spaziale Italiana, Ministero della Difesa, Thales, Thales Alenia Space, Rheinmetall, ENEA, Space Engineering, Retis and others. Among the final clients of our applications we have INPS, INAIL, INPDAP, Ministero dell'Ambiente, Police, Carabinieri, many municipalities such as Bari, Regione Sardegna and so on.
Evodevo works on innovative solutions using artificial intelligence and knowledge management techniques. More specifically, we are specialized on intelligent systems, semantic web & knowledge management, data and text mining, Geographic Information Systems (GIS, GIScience, geo-processing), business intelligence and Decisional Support Systems (DSS).
We are also a leading company in open government and open data. Such systems can be used in web site enhancement, knowledge management, environmental control, Open Source Intelligence (OSINT) and investigation tools.
Evodevo operates in the design, prototyping and implementation of software products and systems and offers consulting and outsourcing research services. We have experienced project managers who can manage large projects.