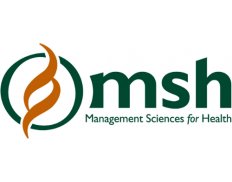 Member
MSH - Management Sciences for Health
Member
Details
Funding agencies:
EC, IADB, USAID, WB, Other, UnitAid
Sectors:
Health, Human Resources
Nr. of employees:
1001-5000
About
Management Sciences for Health (MSH) is a nonprofit international health organization composed of more than 2,000 people from 73 nations.
Our mission is to save lives and improve the health of the world's poorest and most vulnerable people by closing the gap between knowledge and action in public health. Together with our partners, we are helping managers and leaders in developing countries to create stronger management systems that improve health services for the greatest health impact.
Management Sciences for Health is an equal opportunity employer offering employment without regard to race, color, religion, sex, sexual orientation, age, national origin, citizenship, physical or mental handicap, or status as a disabled or Vietnam Era veteran of the U.S. Armed Forces.