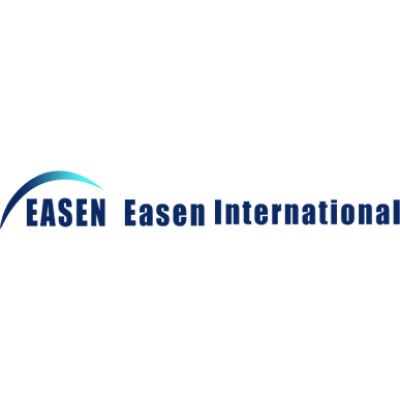 Easen International Co. Ltd. (China)
Details
Types:
Consulting Organization, Engineering Firm
Funding agencies:
GEF, ADB, KFW, WB, AIIB
Sectors:
Audit, Civil Engineering, Energy, Environment & NRM, Finance & Accounting, Macro-Econ. & Public Finance, Pollution & Waste Management (incl. treatment), Rural Development, Urban Development, Water & Sanitation
About
Easen International is an Engineering, Consulting and Investment company specializing in providing Environmental and Infrastructure solutions for industrial clients, international development organizations and government agencies.
EASEN has built its strengths in the areas of:
Industrial Water & Wastewater Treatment
Soil and Groundwater Remediation
Municipal Water & Wastewater Treatment
Storm Water Management
Solid Waste Management
Air Quality Monitoring
Our team of engineers and consulting experts provide complementary and localized services to multinational manufacturing companies working in China and other Asian countries for industries such as textile printing & dyeing, leather, pharmaceutical, beer, metal manufacturing and finishing.
Our services include: Feasibility Studies, Engineering Study & Design, Project Management, Procurement, Construction and Operations Management, Environmental Permitting, Financial Management, Investment consulting for BOT/BOO/TOT Projects, and M&A due diligence.
EASEN's team of experts also provide various consulting services for environmental, energy and Infrastructure development projects financed by international funding organizations, such as the World Bank and the Asian Development Bank, in China and other Asian countries.
OUR STRENGTHS AND ADVANTAGES: Since the company was founded in 2005, EASEN has built its strengths in the areas of Municipal and Industrial Wastewater Treatment, Water Supply, Sludge Treatment, Soil and Groundwater Remediation, Storm Water Management, and Renewable Energy through Planning, Feasibility Study, Detail Design, Construction and Operations.
Enforcing international best practices through the interaction of local and foreign experts in the implementation of environmental and development projects, has proven to be EASEN's success factor in Asian countries. Furthermore, the company's extensive project experience reflects the success of the EASEN team in handling high investment projects with the personal care of a medium sized company.