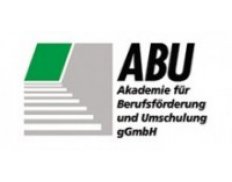 ABU - Academy for Vocational Promotion and Retraining (GGmbH)
Details
Types:
Academic Institution
Funding agencies:
Other, GIZ
Sectors:
Education, Labour Market & Employment, Training
About
The ABU Academy for Vocational Promotion and Retraining is a non - profit educational service provider. Founded in Berlin in 1990, it currently has more than 130 permanent employees at five locations in Berlin. We advise, qualify and teach young people and adults who want to develop themselves professionally. As a result of their previous competencies, personal strengths and interests, we support them with the appropriate consulting and education offer on their way to your goals. For this, they have qualified instructors who are guided by the special needs of our participants. When planning and executing our offers, we always keep the current and future demands on the labor market in view. In addition to theoretical knowledge, the experience gained from the practice of our participants plays an important role.