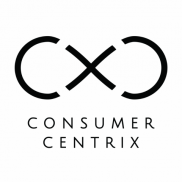 Member
Consumercentrix Sarl (CCX Inclusive Business Sarl)
Member
Details
Legal residence:
Switzerland
Types:
Consulting Organization
Funding agencies:
EBRD, EC, EIB, Other
Sectors:
Information & Communication Technology, Inst. Devt. & Cap. building, SME & Private Sector
About
We use an innovative approach to create and inspire sympathy
At ConsumerCentriX we are focused on guiding our clients towards a deep SYMPATHETIC RELATIONSHIP with their customers.
At the heart of this process is UNDERSTANDING. Understanding people deep down, what their world is like, how they see themselves. Once this has been achieved we can begin to develop meaningful products to each unique personality type.
We leverage our passion and experience in guidance to help organizations stop thinking of themselves in ego-centric terms and revert to much more EMPATHETIC APPROACHES IN PRODUCT DEVELOPMENT, COMMUNICATION AND BRAND STRATEGY with your consumer base. Just about every business issue can be traced back to a lack of sympathy for your brand and offering by consumers.