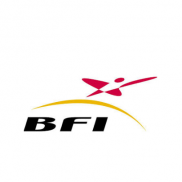 Details
Types:
Consulting Organization
Funding agencies:
WB, Other, BEAC
Sectors:
Banking, Finance & Accounting, Information & Communication Technology, Migration, Monitoring & Evaluation, Programme & Resource Management, Risk Management (incl. insurance), Training
About
BFI Tunisie has specialized in the edition and integration of software solutions for banks and financial institutions. Well established in the African market, BFI managed to build a reputation of the highest level, equipping more than 180 customers in over 15 countries.
With an experience of more than 20 years of successful installations in Africa and a policy of proximity to its customers, BFI has recognized expertise in project implementation covering: Project management and monitoring , the systems integration, methodology of acceptance testings, data migration, training and transfer of skills, advice and support, and finally the support and maintenance.
BFI offers a range of solutions covering the various areas of the banking business such as front / back-office systems, customer management, risk management, commitment control , credit, treasury, capital markets, payment systems, accounting ... allowing is customers to have an information system at the state of the Art..