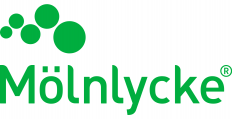 Mölnlycke Healthcare GmbH
Details
Funding agencies:
UNDP, Other
Sectors:
Health, Laboratory & Measurement, Trade
About
Mölnlycke is a world leader in medical devices and solutions that empower healthcare professionals to deliver the best patient outcomes and optimal clinical and economic outcomes.
Health systems and professionals around the world are under tremendous pressure to provide more people with cheaper health care. They need innovative solutions that they can trust. At this point we come into play. We are here to improve the performance of health care. Therefore, we are always looking for new ways to improve. Our focus: providing effective solutions and offering better value for money.