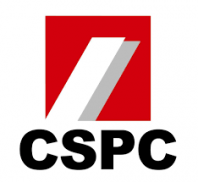 CSPC Ouyi Pharmaceutical Co., Ltd
Details
Funding agencies:
FCDO, Other
Sectors:
Health, Procurement
About
CSPC Ouyi Pharmaceutical Co., Ltd. (hereafter referred to as "Ouyi") was established in 1938 as Shijiazhuang No.1 Pharmaceutical Factory. Ouyi engaged in manufacturing and marketing of formulation drugs. Products from the company have been exported to more than 40 countries and regions in the world.
The company product portfolio covers over 200 formulated drug products in terms of tablets, capsules, granules, small volume parenteral solutions, suspension and oral solutions falling into antibiotics, analgesic and anti-inflammatory, cardiovascular, anesthetic and metabolic categories.
All of our manufacturing facilities are GMP certified. The annual capacity consists of 6 billion tablets, 1 billion hard capsules, 200 million soft capsules, 300 million sachets of granules for oral solution, 500 million small volume parenteral solutions, and 300 million vials of powder for injection.
Ouyi has well-established Quality Assurance and Quality Control system, and the company products comply with BP, USP, JP, EP and customer specifications. The company has passed the system inspection of ISO 14000 and OHSMS 18000 and has been awarded GMP certificate from Medicines Control Council of South Africa in 2004.