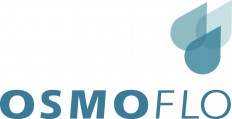 Details
Types:
Consulting Organization
Funding agencies:
IADB, Other
Sectors:
Civil Engineering, Mining, Water & Sanitation
About
Osmoflo is the largest Australian owned desalination and water recycling company. Operating to world standards we are a market leader in reverse osmosis desalination technology.

Osmoflo's capabilities stem from our beginnings in 1991 as a designer and fabricator of medical equipment requiring precision, innovation and reliability. This has been built on over the years and now provides us with capabilities to deliver fast, full support service with flexible solutions.
The privately owned company has delivered over 450 projects here and overseas, with over 100 long-term operation and maintenance agreements. We have a workforce of people located throughout a network of offices in all mainland Australian capital cities, Chile, Dubai and India.
In February 2011 Marubeni Corporation of Japan acquired a 40% share of the Osmoflo business. The investment by Marubeni shows confidence in the future of Osmoflo, positioning it as its strategic partner for desalination and industrial water treatment projects internationally as well as in Australia.
While the focus of our business is providing technological services in design, engineering, operations and maintenance; we also have a large 18,000m2 fabrication facility in Burton, South Australia with 5,000m2 undercover.