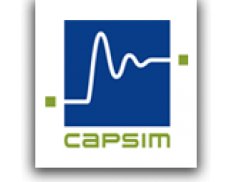 Member
Details
Types:
Consulting Organization
Funding agencies:
AfDB, EC, WB, Other, AFD, GIZ
Sectors:
Electrical Engineering, Energy, Nuclear, Research, Transport
About
CAPSIM is your specialist partner on the behaviour of electrical networks and electrotechnical systems.
CAPSIM is an independent electrical technology design office.
Specializing in providing assistance to those carrying out major and minor work on electricity grids and power systems, CAPSIM operates in a large number of fields of activity, from the transport industry to defence and research.
Its skills run from the complete performance of static sizing studies to expertise in transient phenomena and are based on the following areas of expertise:
- Low voltage electro-technology and electrical networks at the HV level (machines, distribution and transport equipment, protection systems, etc.),
- Primary energy sources (diesel motors, gas and steam turbines, solar, wind, etc.),
- Power electronics (converters, variators, etc.),
- Expertise on interface with electrical equipment (mechanical, thermal, hydraulic, control and regulation).

CAPSIM has been ISO 9001 certified (Version 2008) since 2003.