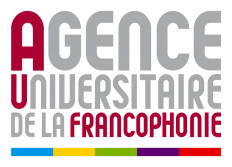 Agence Universitaire de la Francophonie (AUF)
Details
Types:
Academic Institution
Funding agencies:
WB, Other
Sectors:
Education, Research
Nr. of employees:
201-500
About
The Agence Universitaire de la Francophonie (AUF) is an international association comprising universities, grandes écoles, academic networks and scientific research centers that use the French language all over the world. With a network of 812 members in 104 countries, it is one of the world's largest higher education and research associations.
The AUF is also the specialist higher education and research agency for the Francophonie. As such, within our scope of competence, we implement resolutions adopted at conferences of heads of state and government of countries where French is spoken (Sommets de la Francophonie).