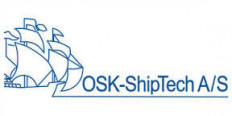 Details
Types:
Consulting Organization
Funding agencies:
DANIDA, Other
Sectors:
Design, Risk Management (incl. insurance), Water Navigation & Ports & Shipping
About
OSK-ShipTech Naval Architects and Marine Engineers provides expert marine consultancy services to owners, yards and other maritime clients worldwide operating in shipping, passenger transport, special vessels and heavy-lift/jack-up vessels for offshore wind turbines and much more.
With more than fifty years' experience in marine consulting and vessel design, we have in-depth knowledge and insight in all aspects of the maritime market and assist our clients on everything from concept development, ship interiors, newbuildings and retrofits to project management, tendering and contract negotiation, Owner's Representative, supervision and much more. We also provide consultancy services on and help clients comply with regulations such as The Polar Code, EEDI and Ballast Water Management, to name a few.
OSK-ShipTech provides consultancy services and helps clients manage and navigate the risks in all aspects of their marine operations - from legislation to environmental risks.
OSK-ShipTech strives to provide clients with innovative design solutions for vessels of all kinds built on knowledge, curiosity and new technologies. We push to drive the innovations in hybrid propulsion systems and 3D printing for the marine industry to name a few.
All OSK-ShipTech's designs and optimisation projects aim to enhance vessel performance and minimise fuel consumption by improving hull form, sailing profiles and engine configuration. We recommend solutions, which contribute to production and usage of effective energy – for the benefit of the environment and our clients.
OSK-ShipTech has more than fifty years' experience in naval architecture and marine engineering. You can tap into our entire pool of competences ensuring the best results for your project at all times.