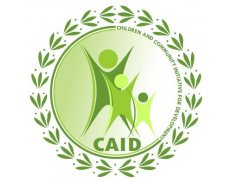 CAID - The Children and Community Initiative for Development
Details
Sectors:
Advocacy, Civil Society & NGOs, Culture, Decentralization & Local Development, Democratization, Disaster Reduction , Education, Human Rights, Humanitarian Aid & Emergency, Media and Communications, Poverty Reduction, Social Development
About
The Children and Community Initiative for Development (CAID), is a public interest based organization striving towards child and community development in The Gambia. Disadvantaged communities and children that are vulnerable to poverty and human rights violations are powerful agents of change and development when mobilized from within.
CAID believes that children are the leaders in future making; therefore, they should be educated, empowered and equipped with necessary skills in circumventing challenges affecting them at all levels.
CAID is a not-for profit, non-partisan and charitable organization. The structure of the Children and Community Initiative for Development comprises of a Board of Directors, Management Team and Secretariat and a Children Advocacy Network (CAN).
The management team supported by the secretariat runs the day to day affairs of the organization. It comprises of the Executive Director, Deputy Director, Programme Manager and Director of Communications and Advocacy.