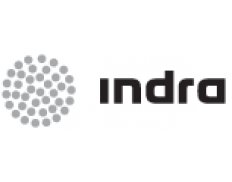 Member
Indra Systemas S.A. - Romania
Member
Details
Types:
Consulting Organization, Supplier
Sectors:
Information & Communication Technology
About
Indra is a global consulting, technology, innovation and talent company. It is on the cutting edge of high value-added solutions and services for the Transport and Traffic, Energy and Industry, Public Administration and Healthcare, Financial Services, Security and Defence and Telecom and Media sectors. The company operates in more than 128 countries and has more than 42,000 employees worldwide, focusing on developing innovative solutions that meet the needs of the most demanding clients. Indra ranks second in Europe by R&D spend, investing close to €550m during the last three years.