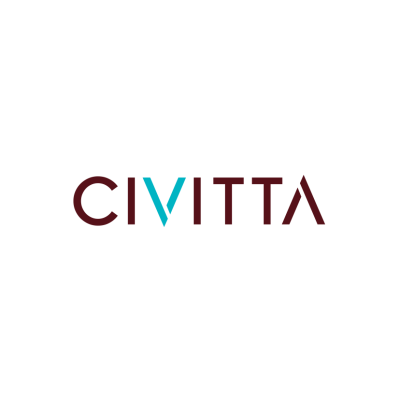 Details
Types:
Consulting Organization
Funding agencies:
EBRD, EC, Other
Sectors:
Information & Communication Technology, Inst. Devt. & Cap. building, Monitoring & Evaluation, Other, Programme & Resource Management, Public Administration, Research, Rural Development, SME & Private Sector, Social Development, Training
About
Civitta is a leading independent management consultancy in Emerging Europe with offices in Estonia, Latvia, Lithuania, Belarus, Russia, Ukraine, Moldova, Serbia, Romania and sales office in the United Kingdom. We aim to bring the right minds together to challenge the boundaries and make meaningful changes for our clients.
Civitta is a partnership established by a team of professionals with diverse experience in international consulting companies, entrepreneurial initiatives, leading private sector companies, and government organizations.
We provide a wide range of services, including management consulting, fundraising and project management, market research and customer database analysis, entrepreneurship and start-up support, and work on projects in the field of public policy and development.