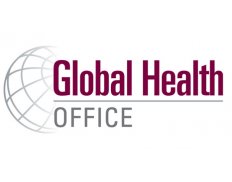 Global Health at McMaster University
About
The Global Health Office continues to demonstrate leadership and commitment to global health. At McMaster, we promote a unique internationalization strategy that moves beyond internal community and includes programs and experiences that are collaborative and global in nature.

In 2015, our Master of Science in Global Health program received the Canadian Bureau for International Education (CBIE) Panorama Award for Outstanding International Education Program, in the Academic category. This innovative program, created in partnership with Maastricht University in the Netherlands, prepares graduates for careers in a globalized world by equipping them with the skills required to respond effectively to emerging health challenges. Since the program's launch in 2010, partnerships have expanded to include universities in India (Manipal), Norway (University College of Southeast Norway), Thailand (Thammasat) and Colombia (Rosario).

For the last decade, the GHO has been involved in capacity building activities that are research focused and student-centred. Forming partnerships with institutions and governments in developing countries, McMaster has advanced the education of women health professionals in Pakistan, improved the health of vulnerable people in Indonesia, and, most recently, we are working to improve access to higher education in underserved communities in the High North regions in Canada and Norway.