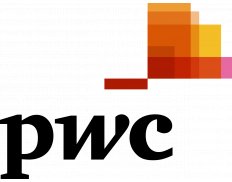 PwC - PricewaterhouseCoopers (Channel Islands)
Details
Legal residence:
Channel Islands
Types:
Consulting Organization
Sectors:
Audit, Finance & Accounting
Nr. of employees:
201-500
Other offices:
Benin, Poland, Japan, Rwanda, Caribbean Netherlands, Venezuela, Turks and Caicos, Turkmenistan, Taiwan, Eswatini (Swaziland), South Korea, Sierra Leone, Senegal, Puerto Rico, Oman, New Caledonia, Monaco, Maldives, Malawi, Libya, Kyrgyzstan, Kuwait, Israel, Isle of Man, Ireland, Guinea, Guatemala, Aruba, Algeria, Bahrain, Fiji, Equatorial Guinea, El Salvador, Ecuador, Costa Rica, Congo, Chad, Cayman Islands, British Virgin Islands, Bermuda, Belarus, Bangladesh, Chile, Peru, Gibraltar, Zimbabwe, Saudi Arabia, Switzerland, Zambia, New Zealand, UAE, Greece, Finland, Denmark, Canada, Austria, Laos, Honduras, Indonesia, Hong Kong, Morocco, Tunisia, Papua New Guinea, Myanmar, Japan, Uganda, Singapore, Pakistan, Bahamas, Liberia, Sudan, Lebanon, Barbados, Spain, Mexico, Egypt, Thailand, Norway, Angola, Portugal, Georgia, India, Nicaragua, Ghana, Kenya, Jamaica, Germany, Argentina, Ecuador, Bolivia, Trinidad and Tobago, Colombia, Paraguay, Uruguay, Moldova, Romania, Australia, Russia, Nigeria, Cape Verde, Botswana, USA, France, Italy, Gabon, Cambodia, Namibia, Costa Rica, Mozambique, Madagascar, Cameroon, Philippines, Netherlands, Dem. Rep. Congo, Dominican Republic, Palestine / West Bank & Gaza, Kosovo, Slovenia, Slovakia, Poland, Montenegro, Malta, Lithuania, Latvia, Estonia, Cyprus, Bulgaria, Bosnia and Herzegovina, Cote d'Ivoire, Vietnam, China, Saint Lucia, Mongolia, Luxembourg, Tanzania, Czech Republic, Hungary, South Africa, Brazil, Iraq, Panama, Azerbaijan, North Macedonia, Malaysia, UK, Mauritius, Kazakhstan, Sweden, Turkey, Serbia, Sri Lanka, Jordan, Albania, France, Armenia, Croatia, Belgium, Ukraine, Uzbekistan
About
We focus on three things in the Channel Islands: assurance, tax and advisory services. But how we use our knowledge and experience depends on what you want to achieve. So whichever one of our 230 plus staff in the CI you work with, (or 155,000 people across the PwC global network of member firms) they'll start by asking questions.
Are you looking to build trust? Give your shareholders more value? Or do you want to do something completely different with your strategy?
We'll get to know you, your business and your goals. Then we'll share what we've learned to help you get there.
We want to be the Channel Islands leading professional services firm, but most of all, we want to deliver the value that you, our clients, our people and our communities are looking for.