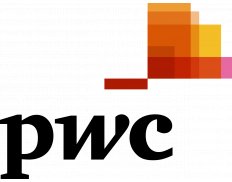 PwC - PricewaterhouseCoopers (Ireland)
Details
Types:
Consulting Organization
Funding agencies:
EC, Other
Sectors:
Audit, Finance & Accounting
Nr. of employees:
1001-5000
Other offices:
Benin, Poland, Japan, Rwanda, Caribbean Netherlands, Venezuela, Turks and Caicos, Turkmenistan, Taiwan, Eswatini (Swaziland), South Korea, Sierra Leone, Senegal, Puerto Rico, Oman, New Caledonia, Monaco, Maldives, Malawi, Libya, Kyrgyzstan, Kuwait, Israel, Isle of Man, Guinea, Guatemala, Aruba, Algeria, Bahrain, Fiji, Equatorial Guinea, El Salvador, Costa Rica, Congo, Channel Islands, Chad, Cayman Islands, British Virgin Islands, Bermuda, Belarus, Bangladesh, Chile, Peru, Gibraltar, Zimbabwe, Saudi Arabia, Switzerland, Zambia, New Zealand, UAE, Greece, Finland, Denmark, Canada, Austria, Laos, Honduras, Indonesia, Hong Kong, Morocco, Tunisia, Papua New Guinea, Myanmar, Japan, Uganda, Singapore, Pakistan, Bahamas, Liberia, Sudan, Lebanon, Barbados, Spain, Mexico, Egypt, Thailand, Norway, Angola, Portugal, Georgia, India, Nicaragua, Ghana, Kenya, Jamaica, Germany, Argentina, Ecuador, Bolivia, Trinidad and Tobago, Colombia, Paraguay, Uruguay, Moldova, Romania, Australia, Russia, Nigeria, Cape Verde, Botswana, USA, France, Italy, Gabon, Cambodia, Namibia, Costa Rica, Mozambique, Madagascar, Cameroon, Philippines, Netherlands, Dem. Rep. Congo, Dominican Republic, Palestine / West Bank & Gaza, Kosovo, Slovenia, Slovakia, Poland, Montenegro, Malta, Lithuania, Latvia, Estonia, Cyprus, Bulgaria, Bosnia and Herzegovina, Cote d'Ivoire, Vietnam, China, Saint Lucia, Mongolia, Luxembourg, Tanzania, Czech Republic, Hungary, South Africa, Brazil, Iraq, Panama, Azerbaijan, North Macedonia, Malaysia, UK, Mauritius, Kazakhstan, Sweden, Turkey, Serbia, Sri Lanka, Jordan, Albania, France, Armenia, Croatia, Belgium, Ukraine, Uzbekistan
About
At PwC Ireland, helping you achieve your goals is at the heart of what we do. By listening to you and understanding your vision, we can help you overcome the challenges you face. Whether you are a large global organisation, a government body or a family owned private business, we have the experience and expertise to help you. By tapping into our global network, we can connect you with the right people at the right time. So, wherever you or your customers are in the world, we are too!
As the largest professional services firm in Ireland, we offer a broad range of services across audit, tax and advisory. So whether you are looking to keep track of the numbers, make tax simple or need help adapting to changing operating environments, we have the knowledge and capabilities to help you. Imagine what you could achieve with the expertise of more than 223,000 people from around the world across 157 countries, all of whom are committed to delivering quality and creating value for you.
PwC is a diverse organisation and one of the largest employers in the world. We know that to create the best value for clients, we must constantly attract and nurture the best talent. We have motivated and energetic people from a variety of backgrounds – arts, business, engineering, finance and law - who ensure you receive the depth and breadth of insight and perspective required to negotiate an increasingly complex global environment.
5 Partners and Competitors found for this organization.
Full access to Partners and Competitors information is provided to Members only.
Please contact our Membership Department for more information on how to become a member.