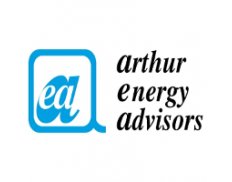 Member
AEA - Arthur Energy Advisors
Member
Details
Types:
Consulting Organization, Engineering Firm
Funding agencies:
Irish Aid, COMESA, ADB, AfDB, DFAT Australia, GA Canada, DANIDA, FCDO, EBRD, EC, EIB, IADB, KFW, MCC, NDF, NZAID, SIDA, UNDP, USAID, WB, Other, ARDS, AFD, BADEA, Enabel, CDB, GIZ, Government, ISDB, LuxDev, MFA Finland, NADB, NORAD, OSCE, OAS, UNOPS, USTDA, US DoS, UN, OSI, CoE, SDC, IFAD, UNICEF, WHO, UNIDO, UNEP, FAO, ILO, ETF, UNHCR, UNESCO, CIP, FP7, ACTED, EBA, EIOPA, ESMA, Horizon 2020, NHA, CABEI / BCIE, CEDEFOP, ComSec, DBSA, AICS / DGDC, FRONTEX, Alliance, IFES, IRW, JICA, JICS, JSIF, OECD, PIFS, SADC, UEMOA, NPO, AECID, APEC, AU, BOAD, EAC Secretariat, Global Fund, NUFFIC, SPC, UN Women, UNFPA, UNAIDS, CZDA, ECB, BCEAO, CTBTO, EITI, GGGI, IAEA, ICC, ITC, ITU, UNRWA, WFP, WIPO, WMO, CEI, IOM, Gates Foundation, AIIB, UNFCCC, UNODC, UNV, NDB, UNU, IRENA, EDB, NIB, CEB, ADA, US CDC, UNCDF, KOICA, IMO, OPCW, UN-Habitat, UNITAR, ICAO, WTO, BEAC, KFAED, IDC, USDA, US DOL, NEFCO, CAF, ECOWAS, BEIS
Sectors:
Civil Engineering, Design, Electrical Engineering, Energy, Environment & NRM, Finance & Accounting, Fundraising, Gender, Inst. Devt. & Cap. building, Mechanical Engineering, Monitoring & Evaluation, Other, Poverty Reduction, Procurement, Programme & Resource Management, Public Administration, Regional Integration, Research, Rural Development, Science & Innovation, SME & Private Sector
About
Arthur Energy Advisors (AEA) is a consultancy & advisory services firm based in Accra, Ghana, serving the African energy sector especially countries within the Economic Community of West African States (ECOWAS).
AEA received the Energy Consultancy Service Company of the Year at the Ghana Energy Awards and the Outstanding Energy Consultancy of the Year at the West Africa Business Excellence Awards in 2018 and 2019 respectively.
AEA's Principal Partners have over a century of engineering, finance, operations, regulatory, policy development, and executive experience in West Africa's energy sectors.
AEA was set up in 2001 in response to the growing need for professional business advisory and technical services needs in Africa's energy sectors to enable them to anticipate impending fundamental changes in the energy (electricity and allied industries) industry environment. Most of these changes are the result of increasing deregulation & private participation, technology change, globalization and the increasing need for major infrastructure development to meet industrialization & economic growth targets.
AEA's past clients have included:
Energy Utilities - the Volta River Authority (VRA) in Ghana, the Ghana Grid Company (GRIDCo) in Ghana, the Electricity Company of Ghana (ECG), the Northern Electricity Distribution Company (NEDCo), Cote d'Ivoire Energies (CI-ENERGIES), Societe Nationale d'Electricite du Burkina Faso (SONABEL), Senegal National Electricity Company (SENELEC), Liberia Electricity Corporation (LEC), Communaute Electrique du Benin (CEB);
Energy Sector Regulators and State Stakeholders - the Ghana Ministry of Energy, Ghana's Public Utilities' Regulatory Commission, and Ghana's Energy Commission;
Regional Bodies - the ECOWAS Centre for Renewable Energy & Energy Efficiency (ECREEE) and the West Africa Power Pool (WAPP);
Project Developers & Investors in electricity supply projects;
Multinationals, Development Banks, Lenders & Donors - The World Bank (WB), Kreditanstalt für Wiederaufbau (KFW), the Netherlands Development Finance Company (FMO), Deutsche Gesellschaft für Internationale Zusammenarbeit (GIZ).