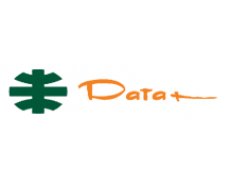 Details
Types:
Consulting Organization
Funding agencies:
WB, Other
Sectors:
Design, Information & Communication Technology, Mapping & Cadastre, Research
About
DATA+ was founded in 1992 as a joint venture of the Institute of Geography of the Russian Academy of Sciences (Moscow, Russia) and Esri (Environmental Systems Research Institute, Inc., Redlands, California, USA).
The main task of the company is the dissemination and introduction in Russia and other CIS countries of advanced geoinformation technologies and Esri software. Combining thorough knowledge of Esri products and technologies with in-depth expertise in the application of GIS in various sectors of the economy and state administration, DATA + as a GIS integrator performs projects of any complexity in the development and construction of infrastructures for working with geodata, creating geoinformation portals and implementing GIS- Solutions integrated with other elements of the customer's information systems.
DATA + also performs localization of the software, carries out publishing activities on geoinformation topics, and implements multi-year programs to support universities and research centers in the Russian Federation.
"DATA +" has the status of Gold Partner in the framework of the partner program Esri Partner Network.