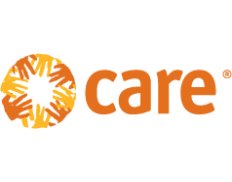 CARE International (Sierra Leone)
Details
Legal residence:
Sierra Leone
Funding agencies:
MCC, Other
Sectors:
Advocacy, Education, Gender, Health, Human Rights, Humanitarian Aid & Emergency, Justice Reform, Poverty Reduction, Water & Sanitation, Youth
Other offices:
Lesotho, Kenya, Lebanon, Syria, Serbia, Angola, Burkina Faso, Tanzania, Armenia, Niger, Madagascar, Mali, Vanuatu, Colombia, Togo, Nigeria, Turkey, Cote d'Ivoire, Cameroon, Somalia, Indonesia, Haiti, Ghana, Chad, Dem. Rep. Congo, Rwanda, South Sudan, Zimbabwe, Iraq, Switzerland, Georgia, Laos, Morocco, Philippines, Ethiopia, Tanzania, Cambodia, Zambia, Timor-Leste, Vietnam, South Africa, Pakistan, Kenya, Sudan, Bosnia and Herzegovina, Kosovo, Peru, Nepal, Bangladesh, Malawi, Benin, USA, Uganda, Australia, El Salvador, Brazil, Norway, UK, Egypt
About
CARE began work in Sierra Leone in 1961, initially focusing on school food programs to improve children's nutrition. More recently, CARE Sierra Leone's priorities have become economic development, food security and public health.
By understanding and addressing the underlying causes of poverty, we are focusing our efforts on long term goals to help the people of Sierra Leone improve their livelihood.