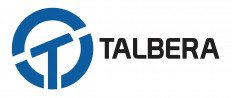 Talbera International Technologies Ltd.
Details
Funding agencies:
MCC, Other
Sectors:
Civil Engineering, Energy, Programme & Resource Management, Transport, Urban Development, Water & Sanitation
About
At Talbera, we believe that by encouraging innovation and collaboration, leveraging efficiencies, and excelling in design engineering and project management. Water and Waste water, Civil Infrastructure, Structural, Transportation, Environmental, Industrial Solutions, Power and Energy.We provide our clients with an excellent product at an excellent price.Whether you are developing a new community, looking to support the growth of an existing community, or just want a better idea of your current situation, we have a wide range of planning solutions to meet your needs.
We have a dedicated experienced design team ready to meet your engineering challenges. From water to infrastructure to transportation to environmental, and from small projects to large, we are committed to delivering excellence in engineering design that will stand the test of time.
We are committed from the first handshake through the last, to be active, professional, knowledgeable and accountable to our client by providing the expertise, management, and availability required to get the job done right and on time.
We have expertise to assess and react to construction challenges quickly, and efficiently. A combination of onsite inspectors, quality assurance, quality controls, as well as capable construction administration and active prompt reporting in the office allow for the streamlined and efficient construction of your project.