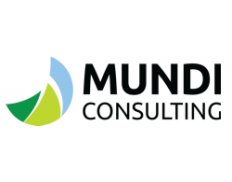 Mundi Consulting - Serviços de Consultoria e Formação
Details
Types:
Consulting Organization
Funding agencies:
AfDB, WB, Other
Sectors:
Audit, Human Resources, Logistics, Procurement, Research, Training
Other offices:
Mozambique, Portugal, Cape Verde, Brazil, Sao Tome and Principe, Guinea-Bissau, India
About
Mundi Consulting is an international consulting company that provides services and develops solutions for strategic and operational management, human resources and training, international procurement and cooperation for development. Angola is known for its size and investment capacity. The internationalization process of the Angolan economy is unstoppable and positions this country on the top of African economy.
We have a good market knowledge and we have developed privileged and permanent relations with local partners.
Our work in Angola has been focused in institutional reform and business development. We develop strategic and business plans, design and structuring of business and investment projects, training, and human resource management.
Angola is a market where we will continue to invest and develop our business and our relationship with clients and partners.
PROJECTS IN ANGOLA:
• Market research
• Business plan
• Program Management
• Institutional capacity Building
• Program Training and Capacity Building
• Logistics
• Integrated development programs for public, private and CSOs
• Internationalization Strategy