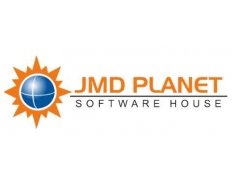 Details
Types:
Consulting Organization
Funding agencies:
WB, Other
Sectors:
Information & Communication Technology
About
JMD Planet – an innovative approach in providing IT services, enabling leading companies worldwide to manage their business processes wisely.
As a part of the Planet Group, JMD Planet offers intelligent solutions for all the companies that want to improve the availability, reliability and performance of their data center, network and security infrastructure. Combining staff professionalism and experience, JMD Planet offers quality IT outsourcing services, helping companies that implement new software to:
Reduce their costs;
Increase efficiency
Manage the challenges of the rapidly evolving technology of IT.
Since its founding, as part of the Planet Group, JMD Planet has been a customer-focused company, with a customized approach for each client and his unique priorities. As a result, JMD Planet provides each customer with a unique, specially created software solution that meets the most sophisticated requirements of their business processes, workflows, data management, and document lifecycle. Challenges are transformed in opportunities throughout full software lifecycle, JMD Planet is there for its customers during platform presentation and analysis, solution architecture till training, Go Live support and even post Go Live support.
The transformation of ideas in wise solutions is JMD Planet staff job. Only in JMD Planet you will find the most qualified professionals, certified by international organizations. More than 80% of JMD Planet's staff are Documentum Proven Professionals and 50% have Java Sun Certified Programmer Certification.
Combining the latest information technologies with the professionalism of Western partners, the technical expertise, enthusiasm and dedication of our employees, we offer optimal solutions of information channeling and management adapted to the demands and needs of consumers in order to create an information society of the European level.
If you want to get your data to next level – then trust us – Because we know how to create value. Together we create value. And, if you want to see for real how JMD Planet works, You can find us in Chisinau, Republic of Moldova. Aside from the professional IT services, you will get the chance to discover a wonderful city.