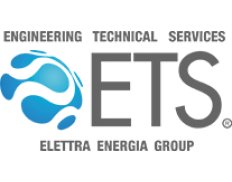 ETS - Engineering Technical Services
Details
Types:
Consulting Organization
Sectors:
Electrical Engineering, Energy, Industry, Commerce & Services, Programme & Resource Management, Training
Nr. of employees:
201-500
About
ETS SpA was established in 2013 from the evolution of Elettra Energia SpA, a company founded in 1995 by Fernando Poletti. Proud of its twenty-year history, ETS SpA offers its experience in different types of international projects, which have provided important references. This has allowed ETS SpA to establish itself in the field of multidisciplinary planning and project management in difficult conditions. ETS SpA has developed its business worldwide in the Power, Oil&Gas, petrochemical, chemical and pharmaceutical sectors as well as in the field of industrial installations. By combining the precision of its industrial planning and the flexibility of its professional staff , it has proved to be particularly efficient in complex markets that require rapid intervention. Throughout the years, ETS SpA, has kept up with the evolution of the markets expanding its core business also by creating the subsidiary ETS Nexus, a technically-based recruitment agency. The mission of ETS SpA is to satisfy its clients by providing specific and effective value-adding solutions. ETS SpA operates in Italy and abroad, in accordance with the stakeholders, focusing great attention on the environment built on the trust, integrity and appreciation of its people; customer relations founded and the understanding of needs and priorities; constant mentoring of the goals set to ensure the success of a projects.

Project Management – Owner's Engineering
Electrical and I&C Engineering
Mechanical, Process and Piping Engineering:
Constant relations with Client from order to final plant acceptance

Project Planning

Activities Scheduling/Gantt Diagram

Disciplines integration

Critical Path identification and optimization

Design Review Services

Schedule Monitoring

Cost Control

Compliance with legislations

Local Standards, permits

Safety in design

Risk analysis and HSE report

Technical Supervision of works during construction

Relations with local Authorities

Plant Start-up Assistance and Operations

Supervision and Monitoring of Quality Controls

Corrective and mitigation actions in case of discrepancy from contract