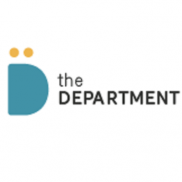 Details
Types:
Consulting Organization
Funding agencies:
EC, WB, Other
Sectors:
Industry, Commerce & Services, Translation
About
THE DEPARTMENT SRL performs the following services: WRITTEN AND ORAL TRANSLATION ACTIVITIES (INTERPRETATIONS);INTEGRATED TRANSLATION MANAGEMENT
Give us any translation, interpretation, transcation, localization, subtitling, revision or editing project, and we manage it from one end to the other; Simultaneous or consecutive interpreting, translation booths and professional interpreters with a smile on the lips; Choose transcretion to get the same response to your message translated into another language: translation, adaptation and copywriting; Linguistic location. In short, translation and adaptation for the market to which the message is addressed; Subtitle is a project itself: audio / video transcription, translation and adaptation, synchronization; Complete a translation project from word and message editing to image editing and page layout. Background and shape.