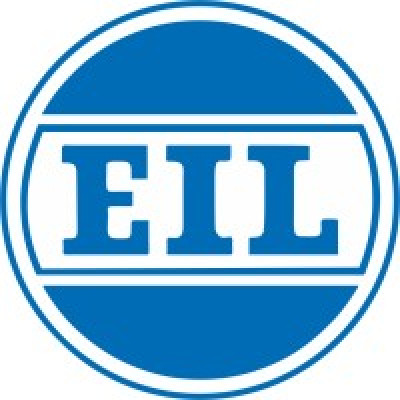 Engineers India ltd - EIL
Details
Types:
Consulting Organization
Funding agencies:
AfDB, Other, EAC Secretariat
Sectors:
Civil Engineering, Electrical Engineering, Energy, Environment & NRM
Nr. of employees:
1001-5000
About
Engineers India Ltd (EIL), a Navratna PSU, is one of the leading design and engineering organizations in South Asia. Established in 1965, EIL provides engineering consultancy and EPC services principally focused on the oil & gas and petrochemical industries. The Company has also diversified into sectors like Infrastructure, Water and Waste Management, Solar & Nuclear Power and Fertilizers to leverage its strong technical competencies and track record.
Today, EIL is the only 'Total Solution' engineering consultancy company in India providing design, engineering, procurement, construction and integrated project management services from 'Concept to Commissioning' with highest quality and safety standards. It also provides specialist services such as heat and mass transfer equipment design, environmental engineering, specialist materials & maintenance and plant operations & safety services.
With corporate office in New Delhi, EIL also operates from its four regional engineering offices in Mumbai, Kolkata, Chennai and Vadodara and has inspection offices at all major manufacturing locations of the country. The company's overseas presence is marked by an engineering office in Abu Dhabi, which caters to the business needs in UAE/Middle-East region and the South-East Asia market is served by its Kuala Lumpur office. Additionally, there are offices in London, Milan, Shanghai and Caracas (Venezuela) to coordinate the activities of international procurement and marketing.
EIL's technological excellence is driven by 2990 engineers in a competent employee base of over 3450 employees. The availability of technical resources per annum is about 5.5 million man-hours in EIL's Design Offices along with 8000 Man-months of Construction Management services.