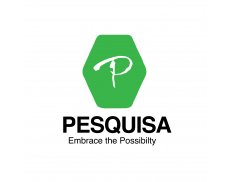 Details
Types:
Consulting Organization
Sectors:
Marketing, Research, SME & Private Sector
About
Pesquisa Limited, a wholly owned private establishment in the republic of Zambia and China saddled on the premise of redefining the Market Research in Africa and internationally through the delivery of optimum quality services and products on record time.
We are a truly local company with global experience, we conduct over thousands interviews per year for over 100 clients worldwide
Pesquisa teams are made up of passionate and experienced researchers who will rigorously apply their research, marketing sciences and sector expertise to help your business succeed. We will uncover the story behind the numbers and deliver results with a strong point of view and call to action.
We provide the highest levels of fieldwork and data quality in all markets. This includes the use of mobile technology, highly experienced and trained interviewers, robust screening and thorough call-backs and Quality Checks (QC). Our stringent QC for data collection and processing ensure the results you receive are valid and reliable.