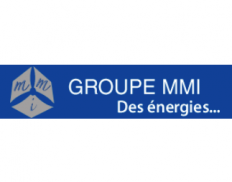 MMI group Maghreb Management Industries
Details
Funding agencies:
WB, Other
Sectors:
Energy, Industry, Commerce & Services, Water & Sanitation
About
The Maghreb Management Industries MMI group is a central core for marketing, administrative, technical and financial management. It is a holding of four leading industrial and contracting companies whose core activities can be summarized as follows:
Mersa, partner of SEIFEL in France, is a key player in the manufacture and marketing of boxes water, electricity and gas utility networks. The production process of boxes is compression molding of sheet molding compounds SMC.
Maghreb Compteur manufactures under license of ITRON:
G4 type diaphragm gas meters, and caters the market with commercial and industrial, diaphragm, rotary, and
turbine gas meters as well as commercial and industrial pressure regulators and PTZ type volume correctors.
Piston type volumetric water meters, and caters the market with commercial, industrial and irrigation type
water meters.
MesuraTunisie manufactures under license of MESURA France, natural gas double stage pressure regulators.The company also caters the market with pressure regulators with higher flow rates and pressure ranges for domestic and Industrial applications, as well as regulators sets.
GamesaTunisie has been founded in partnership with the Spanish manufacturer of wind turbines GAMESA. In collaboration with MMI group, GamesaTunisie undertakes the turnkey building and maintenance of wind farm power plants.
Maghreb ComptageEletcrique has been incorporated with the technical assistance of Landis &Gyr (Toshiba Group), in the aim of manufacturing static low voltage single and three phase electricity meters.