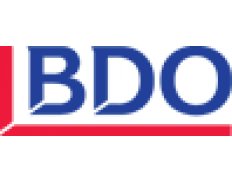 Member
BDO Argentina (Becher y Asociados S.R.L.)
Member
Details
Legal residence:
Argentina
Types:
Consulting Organization
Funding agencies:
IADB, UNDP, WB
Sectors:
Audit, Finance & Accounting, Programme & Resource Management
Nr. of employees:
501-1000
Other offices:
Pakistan, Malawi, Burundi, Botswana, New Caledonia, New Zealand, Latvia, Fiji, Belize, Lebanon, Togo, Uganda, Rwanda, Poland, Ireland, Palestine / West Bank & Gaza, Cote d'Ivoire, South Africa, Ethiopia, Mongolia, Norway, Portugal, Bosnia and Herzegovina, Laos, India, Azerbaijan, Kenya, Zambia, Suriname, Costa Rica, Puerto Rico, Nicaragua, Honduras, Dominican Republic, Bolivia, Ecuador, Chile, Venezuela, Mexico, France, Bahrain, Italy, Guatemala, New Zealand, Myanmar, Philippines, Singapore, Thailand, Brunei, Malaysia, Germany, Zimbabwe, Panama, Sri Lanka, Cape Verde, Vietnam, Gibraltar, Colombia, Australia, Albania, Belarus, Sierra Leone, South Korea, Indonesia, China, Spain, Luxembourg, Austria, Canada, Netherlands, Hungary, Armenia, Georgia, Israel, Moldova, Angola, Paraguay, Denmark, Mozambique, Nigeria, Ukraine, USA, Slovakia, Serbia, Namibia, Morocco, El Salvador, Brazil, Uruguay, Kazakhstan, Cambodia, Peru, Tajikistan, Tunisia, Turkey, Belgium, Saint Lucia, Croatia, Romania, Tanzania, Bulgaria, Mauritius, UK, Jordan
About
At BDO Argentina we want to share everything we do for our clients, our team of professionals and the community. Because sharing makes us better, we invite you to CompartamosMás.
We are one of the 5 most recognized companies in the world in audit, tax, outsourcing and consulting services. A network with presence in 154 countries, and more than 1,400 offices, in addition to tens of thousands of partners and employees in the world.
In 1974, Becher and Asoc. S.R.L. were founded. In a process of growth and professionalization, in 1982, Becher and Asoc. S.R.L. joined the BDO International Network. Since then, BDO Argentina has been the country's fifth audit firm for 15 years, according to the Market / July 2015 magazine, and we have 7 offices nationwide and a team of more than 500 employees and partners.