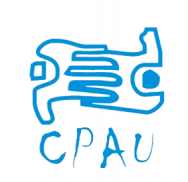 CPAU - Cooperation for Peace and Unity
Details
Legal residence:
Afghanistan
Funding agencies:
USAID, WB, Other, GIZ, JICA
Sectors:
Advocacy, Civil Society & NGOs, Gender, Human Rights, Research
About
CPAU, founded in 1996, was the first Afghan organization committed to working for peace and a better future for Afghanistan based on a solid foundation of human rights and social justice. 16 Years later and CPAU remains at the forefront of sustainable social development, mobilizing individuals and building capacities, developing trust and transforming conflict. As we continue to build for the future, CPAU strives to maintain its position as one of the leading research organizations in Afghanistan, and to continue producing rich, relevant and meaningful analysis of issues affecting Afghans and the sustainable future of this country. Within the global CVE agenda, CPAU places specific focus on the following items due to challenges Afghanistan faces in its country-specific context. These agenda items are: challenging traditional thinking, the promotion of moderate religious views and religious tolerance, empowering women and youth, conducting in-depth research to identify local grievances and drivers for radicalization, etc.