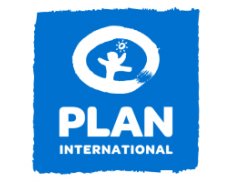 Plan International - Pakistan
Details
Legal residence:
Pakistan
Funding agencies:
Other, UNESCO
Sectors:
Education, Health, Human Rights, Humanitarian Aid & Emergency, Poverty Reduction, Youth
Other offices:
Fiji, Lebanon, Sri Lanka, Liberia, Italy, Mali, South Sudan, Zambia, Jordan, Togo, Nigeria, Japan, Ethiopia, Nepal, Mozambique, Benin, Malawi, France, Egypt, Central African Republic, Hong Kong, Rwanda, Burkina Faso, Guinea-Bissau, Myanmar, Zimbabwe, Ghana, Philippines, Guinea, Vietnam, Paraguay, Honduras, Peru, El Salvador, Colombia, Nicaragua, Guatemala, Ecuador, Brazil, Bolivia, Dominican Republic, Indonesia, Bangladesh, India, Spain, Ireland, Cambodia, Uganda, Niger, Kenya, Haiti, Canada, Cameroon, Sierra Leone, Belgium, Finland, Sweden, Germany, Australia, UK
About
Plan International is an independent development and humanitarian organisation that advances children's rights and equality for girls. We strive for a just world, working together with children, young people, our supporters and partners. The following five programmes are being implemented in the operational areas of Plan Pakistan: creating an enabling environment for good governance, improving access to better quality education, improving rights to health and health services, creating sustainable livelihood opportunities, mainstreaming child centered disaster risk management.